The Glowy Secret: Cream Bronzer, Blush, and Highlighter's Triumph Over Powder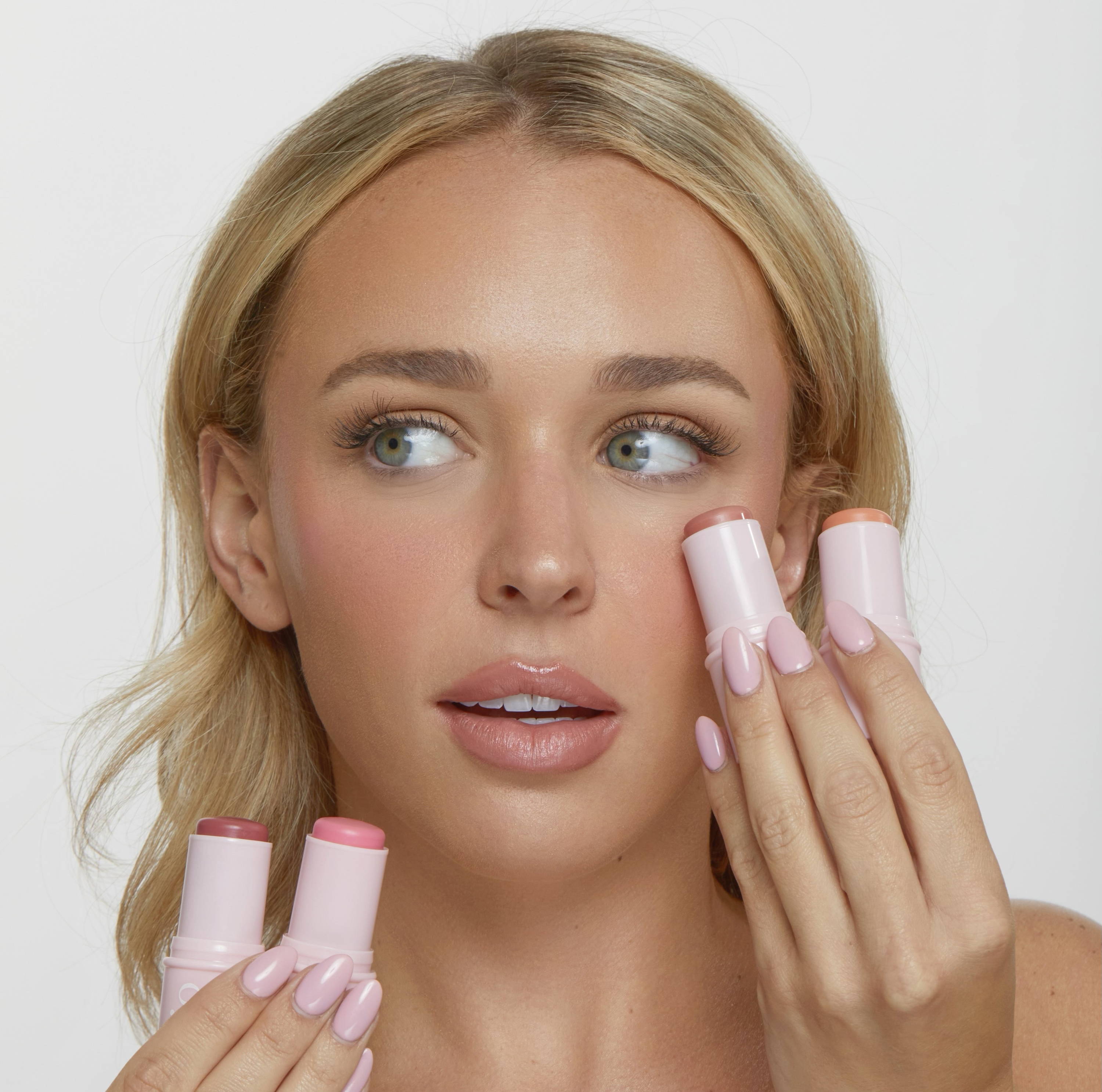 Powders like bronzer, blush, and highlighter have been our trusty sidekicks, let's spill the tea: Cream is where it's at! Creamy formulations are having a moment, and honestly, it's not hard to see why. In this post, we'll break down why these creamy treasures are our go-to, and, oh, how they magically smooth skin texture for that ultra-smooth finish.

Seamless Finish
Picture makeup that's like second skin, blending like a dream. Cream products are all about that effortlessly chic, "I woke up like this" vibe. Unlike powders that can sometimes sit on your face and be a little too "in your face," creams play nice with your skin, creating a soft, subtle radiance that's more goddess than glam.
Skin Sipper
We all know the glow secret lies in hydration, right? Well, cream makeup products come prepared. Packed with moisture-boosting goodness, these formulas aren't just makeup; they're a hydration party for your skin. Perfect if your skin leans dry or combo, creams keep your makeup game strong without clinging to those parched patches. Hello, luminous and radiant skin!
Mix and Match Maven
Ever wanted to be a makeup mixologist? Cream products give you the keys to the kingdom. They're all about building and customizing your look to perfection. Whether it's a low-key day out or a glam night on the town, creams let you sculpt and shape as you please. No more makeup mishaps; with creams, you're the boss!
Lasting Love
Cream formulas are the marathon runners of makeup. Once they settle in, they're in it for the long haul. No fading, no smudging, just a fresh face that lasts all day. Say goodbye to those tedious touch-ups; with creams, you're set for the day.
The Ultimate Multitasker
Cream products are like the ultimate multitasking BFF. They're not just for your cheeks – they work wonders on your eyes and lips too (we love a multi-tasking moment!). It's all about creating effortless, cohesive makeup looks that have everyone asking for your beauty secrets.
The Ultimate Short-cut
Cream bronzer, blush, and highlighter are the ultimate inclusivity champions. They glide over fine lines and wrinkles like a breeze, something powders can't always claim. Plus, they're super beginner-friendly. No makeup artist certification required!
Conclusion
In the ever-evolving world of beauty, cream bronzer, blush, and highlighter have emerged as the heroes we never knew we needed.
Wave goodbye to powders and dive into a world where your skin revels in smooth, radiant glory. It's time to level up your beauty game with creams and unlock that timeless glow we all crave! 💄✨
Explore The CloudStick Trio