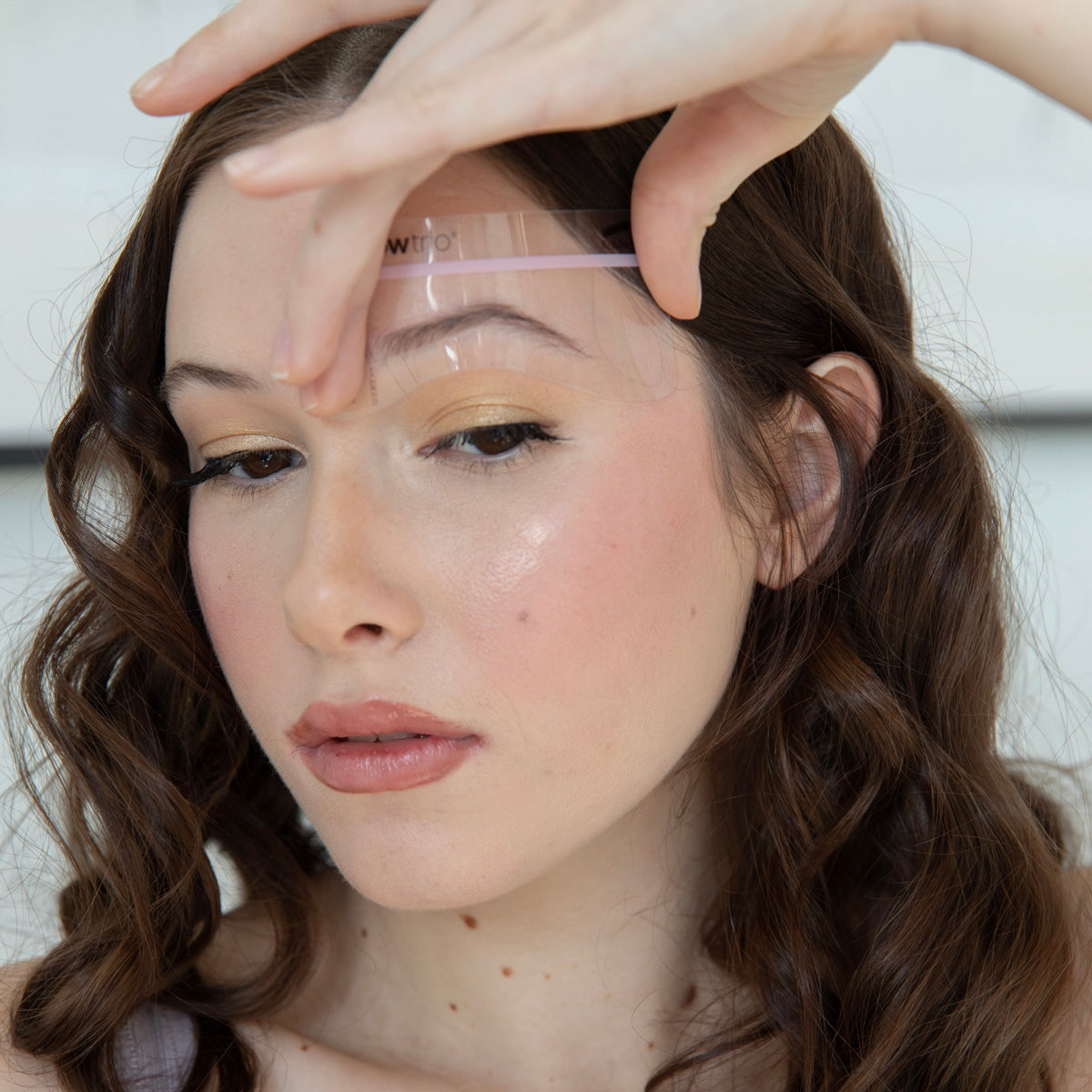 About Our Stencils  The Brow Trio comes with 4 regular arch, 4 low arch, and 4 high arch options, so you'll easily find your desired shape. The stencil designs include a 2-in-1 length choice, so w...
brow kit
Meet Briana Olson founder of Trio Beauty. Briana spent years building one of the most successful eyebrow microblading and lip blushing businesses in Southern California. She saw firsthand how confi...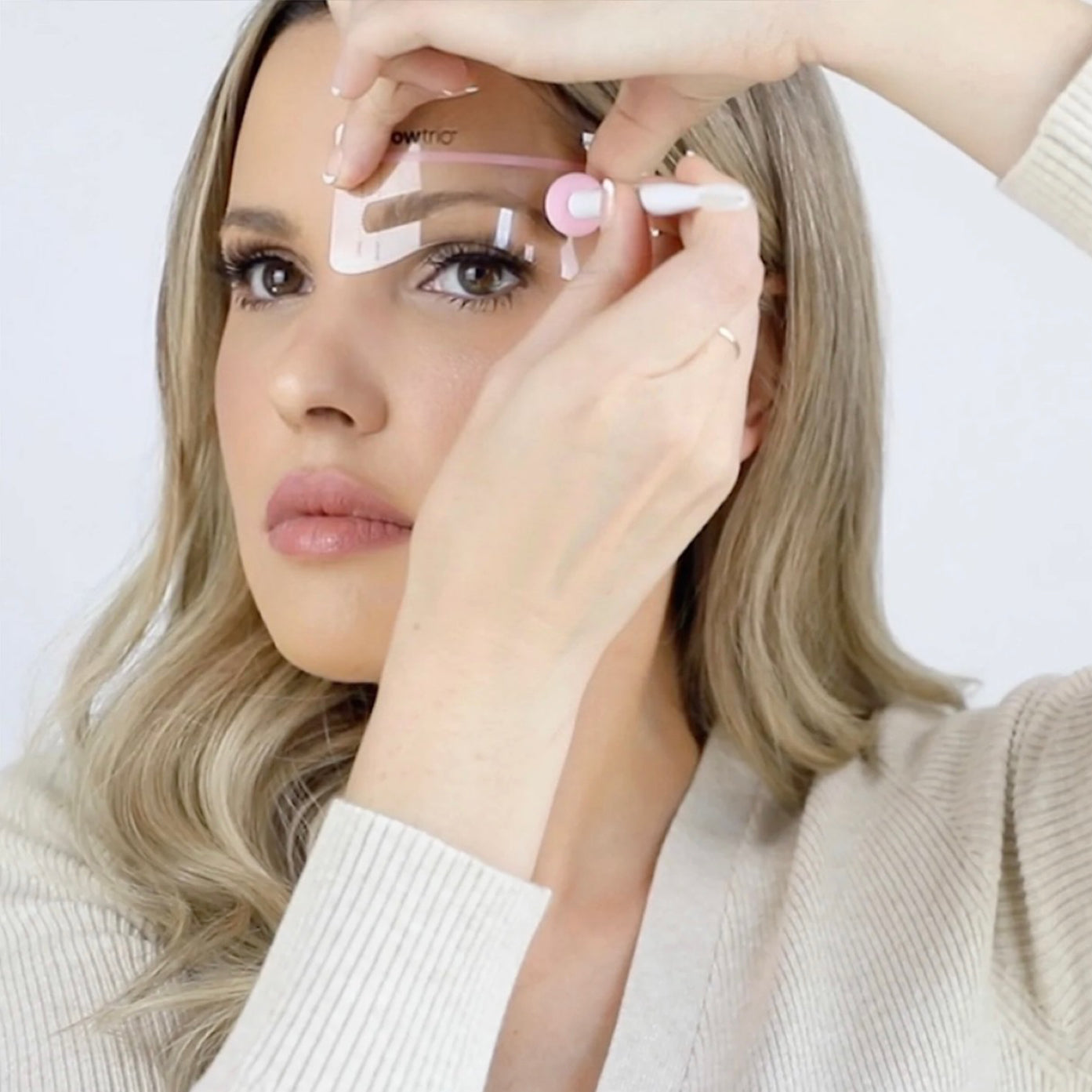 It can take a few tries to completely master symmetrical application of your brows. Here is an easy trick to help you apply your brows evenly.